Own R&D cell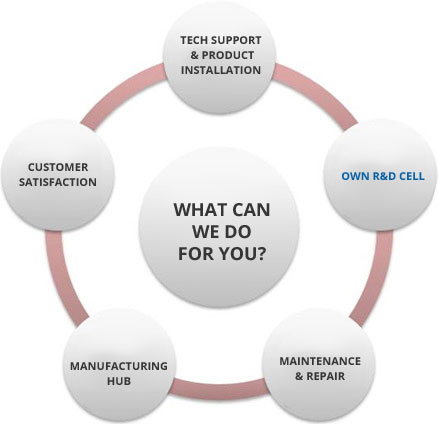 Technology is swiftly changing and it's important to be keep oneself abreast with the latest developments in the engineering sector.
Constant Research & Development is a crucial component of innovation and a key factor in developing a competitive edge.
At KC, we have a dedicated division, which is constantly making value additions to our existing range of products and developing new ones.
The R&D cell works in sync with marketing teams that take direct feedback from clients and accordingly makes modifications in the products.